LIVE, UNCUT, UNAPOLOGETIC.
Live every other Friday at 2:30 PM CST.
In this entertaining and informative live weekly stream, ICS/OT security experts Clint Bodungen and Pascal Ackerman discuss cybersecurity news and events of the week, with a new special guest each week... and they don't hold back.
In the cybersecurity industry, there are lots of podcasts, live streams, webinars - boring... Our co-hosts have been in the industry for quite a long time. More than 25 years each, in fact. They have see it all. They have done it all. And, they are tired of the status quo. So, they have decided to shake things up a bit. Deliver the news and share their experience in their own way, direct and to the point. It might get controversial and it might get heated, but it's sure to be entertaining... and informative.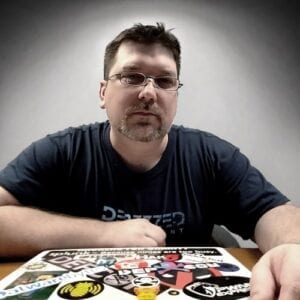 Clint Bodungen
Clint is a world-renowned industrial cybersecurity expert, public speaker, published author, and gamification pioneer. He is the lead author of Hacking Exposed: Industrial Control Systems, and creator of the ThreatGEN® Red vs. Blue cybersecurity gamification platform. He is a United States Air Force veteran, has been a cybersecurity professional for more than 25 years, and is an active part of the cybersecurity community, especially in ICS/OT (BEER-ISAC #046). Focusing exclusively on ICS/OT cybersecurity since 2003, working for cybersecurity companies Symantec, Kaspersky Lab, and Industrial Defender.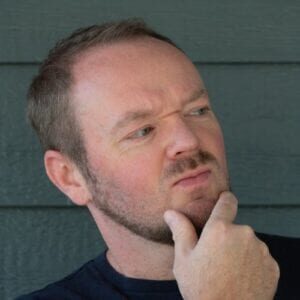 Pascal Ackerman
Pascal is a seasoned industrial security professional with a degree in electrical engineering and 18 years of experience in industrial network design and support, information and network security, risk assessments, pentesting, threat hunting and forensics. His passion lays in analyzing new and existing threats to OT environments, and he fights cyber adversaries both from his home base and while traveling the world with his family as a digital nomad.
Pascal is currently Manager of Industrial Cybersecurity Technologies at Ernst & Young Global Consulting Services.
December 3, 2021

Episode 24 with special guest Dale Peterson, ICS Security Catalyst, Founder of S4 Events, Consultant, Speaker, and Podcaster
Episode 23 with guests Ronald Nemes, ICS Deputy Program Manager at ManTech, and Syed Belal, Director of OT Cybersecurity Consulting Services at Hexagon

November 12, 2021

Episode 22 with Roy Solis of EY Consulting in their OT/ICS/IIoT Cybersecurity practice

October 8, 2021

Episode 20 with Kevin Flowers, recent graduate from the University of Houston with a MS in Cybersecurity.

September 24, 2021

Episode 19 with Matt Hosburgh, Director of Forensic Operations at Forensic Discovery

September 17, 2021

Episode 18 with "H4unte3d Hacker" Mike Jones, H4unt3d Hacker Community Founder

September 10, 2021

Episode 17 with Patrick C. Miller, CEO at Ampere Industrial Security

September 3, 2021

Episode 16 with Gerald Auger, Ph.D., Simply Cyber

August 27, 2021

Episode 15 with Ron Fabela, CTO & Co-Founder at SynSaber

August 14, 2021

Episode 14 with James Cabe, Fouder-CEO of Sensability IO, Master Generalists and Security Architect

Episode 10 with Thomas House, professional business advisor in the world of industrial cybersecurity

July 16, 2021

Episode 9 with Scott McNeil, Senior Network & Security Engineer at GPA (GOLD partner in our ThreatGEN® Red vs. Blue partner program and ThreatGEN Services vendor partner)

June 18, 2021

Episode 5 with Glenn Sweeney, Co-Founder and Chief Information Security Officer at LEO Cyber Security; Clint Bodungen and Pascal Ackerman, back from the industrial cybersecurity field

May 21, 2021

Episode 1 - Colonial Pipeline