Solving the cybersecurities skills gap...
OT cybersecurity should be ingrained in your company's culture, equivalent to safety. Cyber incident preparedness begins with people. ThreatGEN works with your team in many ways to improve your resiliency and industrial cybersecurity capabilities through an innovative and modernized approach to training and services.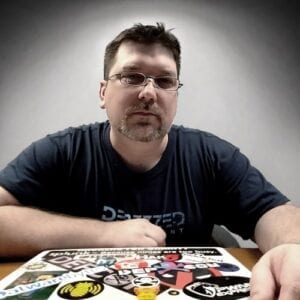 Clint Bodungen
Founder, CEO, & President
Clint is a recognized industrial cybersecurity expert, public speaker, and lead author of the book "Hacking Exposed: Industrial Control Systems". He has also published dozens of technical papers and training courses on ICS vulnerability assessment, threat research, and risk analysis, and produces cybersecurity documentaries. He is a United States Air Force veteran and has been a "cybersecurity" professional for more than 20 years. Focusing exclusively on ICS cybersecurity since 2003, he has provided his services to many of the world's largest energy organizations in the Oil & Gas and Electric Utility industries, and has worked for well-known cybersecurity products companies Symantec (now owned by Broadcom), Kaspersky Lab, and Industrial Defender. He hopes to revolutionize our approach to cybersecurity, as well as help usher in the next generation of young ICS cybersecurity professionals, by merging advanced computer gaming technology with industrial cybersecurity.
Matthew Anderson
Founder, COO & VP
Matthew has a passion for video games and establishing a new mode for training the world on industrial cybersecurity. Matthew founded ThreatGEN in combination with Clint and Aaron.
Robert is Chief Financial Officer (CFO) for ThreatGEN and heads up business development as well.
Robert has led DSV Consulting LLC, a merchant banking organization helping emerging businesses structure and achieve growth, since 2005.  Previously, Robert founded, grew and eventually took public a custom software development company in the early 2000's.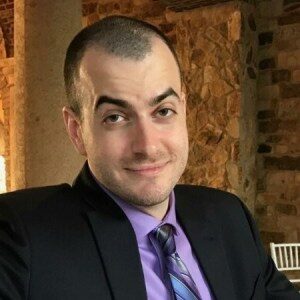 Aaron Shbeeb
Founder, Chief Software Architect
With interests in video game development and gamification, Aaron's interests span from martial arts to tutoring in STEM related subjects to implementing the next generation of OT training solutions.
Pascal Ackerman
Director of ThreatGEN Services
Pascal Ackerman is a seasoned industrial security professional with a degree in electrical engineering and 18 years of experience in industrial network design and support, information and network security, risk assessments, pentesting, threat hunting and forensics.
After almost two decades of hands-on, in-the-field and consulting experience, he joined ThreatGEN in 2019 as Principal Analyst in Industrial Threat Intelligence & Forensics. His passion lays in analyzing new and existing threats to OT environments, and he fights cyber adversaries both from his home base and while traveling the world with his family as a digital nomad.
Jeff Whitney
Board Member
Jeff founded Berkana Resources Corporation (BRC) in 2004. BRC provides Operational and Information Technology Consulting, Integration, IIoT Implementation, Digital Transformation Support, Managed Services, Security and Compliance solutions to customers in the Oil & Gas and Electric Utilities markets.
Jeff is a member of ThreatGEN's board of directors and an investor since 2019.
Michael Farnum
Board Member
Michael Farnum has been in the IT and Information Security fields since 1994. During this time, Farnum has held roles such as Independent Security Consultant, LAN/WAN Administrator, Network Security Engineer, Pre-Sales Security Engineer, Security Solutions Manager, Information Security Manager, and others. Michael is the Founder and Organizer of HouSecCon, THE Houston Security Conference, and has also been a prolific information security blogger and podcaster during his career. These extracurricular roles have led to great connections and friendships with many really smart security professionals. Prior to his career in IT and security, Farnum was in the US Army and drove an M1A1 main battle tank in Desert Shield and Storm. Farnum tries to use all of these experiences to create a unique perspective on whatever issue he is trying to tackle.
Michael has been an investor since 2019 and a member of ThreatGEN's board of directors since 2020.