Sugar Land, Texas (February 16, 2022) – ThreatGEN seizes the gold twice in one week as it announces that it won the Best Startup in Sugar Land, Texas from Hacker Noon and is featured in The Tech Tribune's 2022 Best Tech Startup in Sugar Land as well. The Hackernoon award was open for voting for two months and included other cybersecurity startups in Sugar Land – in second place was Hackmania and Rushmore Energy came in third place.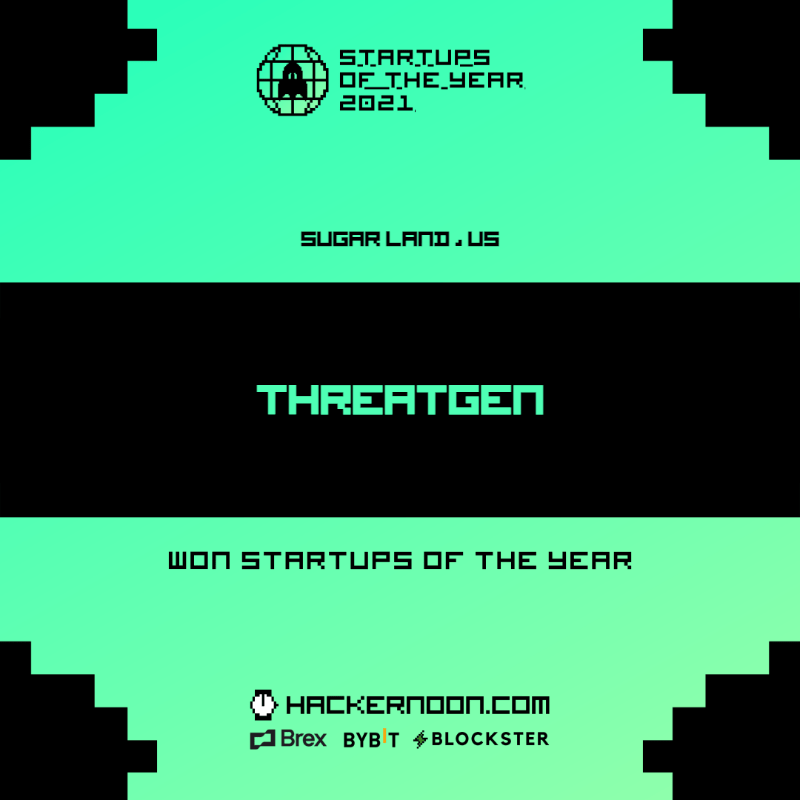 "We'd like to thank our clients and neighbors who voted for us and ensured that we were recognized by Hacker Noon," said Clint Bodungen, ThreatGEN's Co-Founder and CEO. "Statistically speaking, the odds are always stacked against you when founding any startup. It is extremely encouraging, and an honor, to know that others value us!"
---
About Hackernoon
Hacker Noon is built for technologists to read, write, and publish. We are an open and international community of 15,000+ contributing writers publishing stories and expertise for 3,000,000+ curious and insightful monthly readers.
Hacker Noon is where hackers start their afternoons. We're talking diehards; lurkers; script kiddies; hats all the way through white, grey, green, blue, red and black; plus a few plain old Tim Ferriss fanboy #LifeHackers – the full spectrum, you'll find 'em here. Hacker Noon is a close-knit community for cat people and single dads who code. A safe place for power women in tech and misunderstood millennials. For gross teenagers and curious retirees. For hodlrs, venture capitalists and anarchists. For entrepreneurs and engineers. For philosophers, product managers, and futurists.
---
About The Tech Tribune and Startup Awards
Founded in 2017, The Tech Tribune delivers the latest technology news, in-depth technology articles, exclusive interviews with entrepreneurs, and insights on the hottest technology startups all over the world.
In partnership with Crunchbase, our flagship journalistic endeavor is the Best Tech Startups series that we publish for every major city and state in the US, and for the US as a whole, every year. Our mission is to recognize and honor the most exemplary young companies all across the country, companies that too often do not get a well-deserved turn in the spotlight.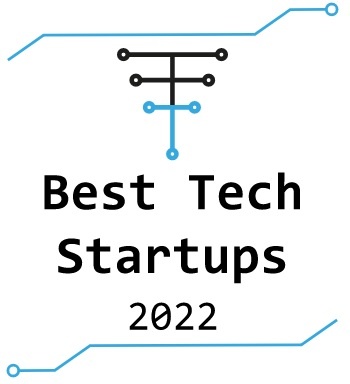 ---
About ThreatGEN
ThreatGEN bridges the "cybersecurity skills gap" utilizing the ThreatGEN® Red vs. Blue cybersecurity gamification platform powered by our world-renowned cybersecurity experts and published authors. The ThreatGEN® Red vs. Blue cybersecurity gamification platform uses cutting-edge computer gamification to provide an exciting & modernized approach to OT cybersecurity training, both practical and cost effective!
For more information, visit our company website, follow us on our LinkedIn page, or follow us on Twitter at @ThreatGEN_RvB. For further sales information, send an e-mail to sales@threatgen.com or fill out our Contact Us form.
Derezzed Inc. D/B/A ThreatGEN
+1 (833) 339-6753
#cybsersecuritytraining #cybersecurityawarensss #gamification