Sugar Land, Texas (June 22, 2020) — ThreatGEN, an operational technology (OT) security firm, announced the upcoming release date for the version 1.4 release, a major "game changing" update, of their ThreatGEN® Red vs. Blue gamulation – the world's first online, player vs. player, computer game designed to teach real-world security. The version 1.4 scheduled release date of August 31, 2020 includes the official release of the professional and enterprise versions of the game (see ThreatGEN® Red vs. Blue versions & licensing page for more information).
ThreatGEN's Red vs. Blue has already seen widespread success since its September 2019 release (see the press release here) selling in more than 50 countries. With this latest version 1.4 release, ThreatGEN® Red vs. Blue will expand upon its gamification and cybersecurity education capabilities with significant feature upgrades.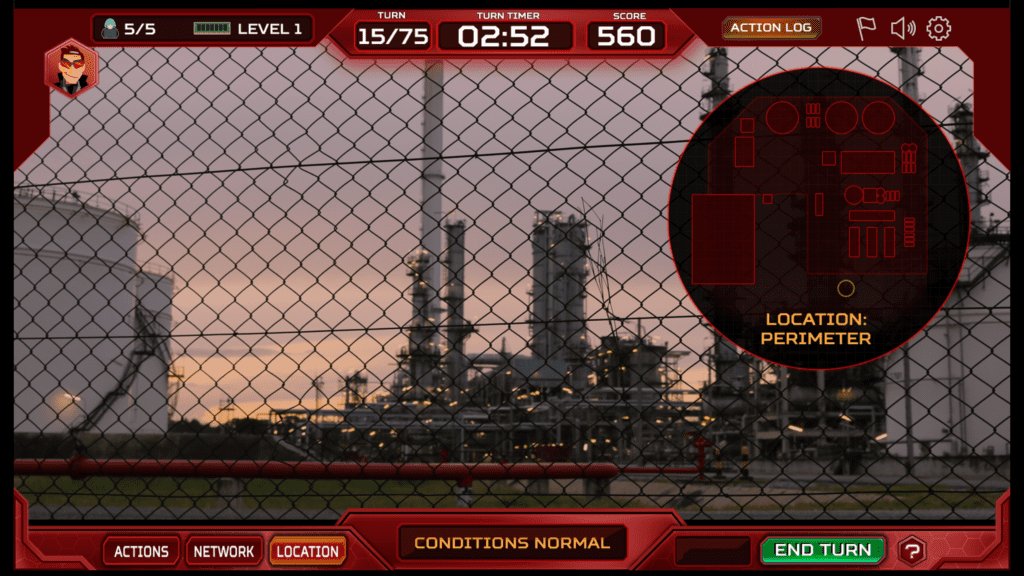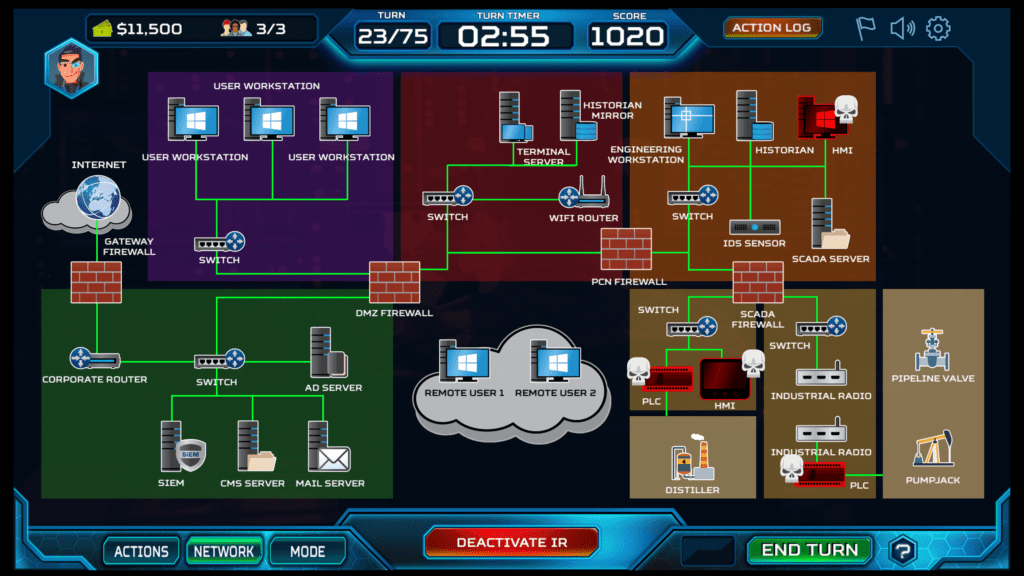 "We are really excited about this update because we believe gamification is a key technology in helping to solve our industry's skills gap," said Clint Bodungen, Co-Founder & CEO of ThreatGEN, and Lead Designer & Producer of Red vs. Blue. "This is a major first step in what we believe is a game changing (no pun intended) roadmap to come. What we have planned for ThreatGEN® Red vs. Blue will revolutionize gamification cybersecurity training, especially for OT."
---
Version 1.4 Features and Updates
Consumer (Steam) Version
­More than twice the amount of actions for both the red team and the blue team, increasing the level of detail and real-world realism
­ Expanded social engineering process and campaign capabilities
­ Response mode and an expanded incident response process
­ Addition of physical attack and security actions
­ Expanded in-game advice, milestones
Security Monitoring is now separated into network and host-based
Detect malicious network activity before being compromised
Many significant visual enhancements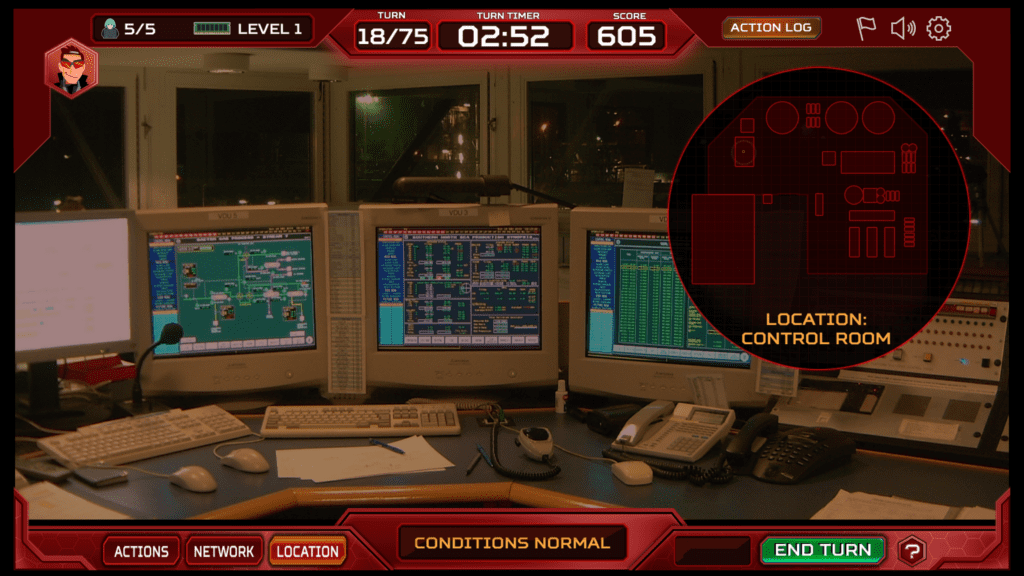 Professional Version
­ Non-Steam standalone install
­ Cloud-based web browser delivery option
­ Customers can manage their own license seats and employee access accounts
­ Commercial license – you can use it with commercial/for profit classes, workshops, and events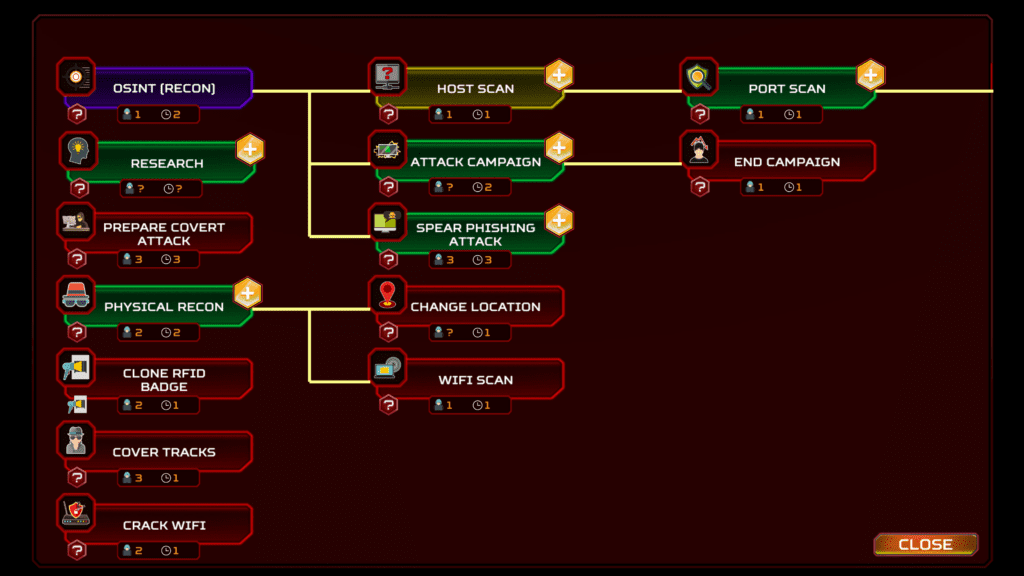 Enterprise Version
Customizable network maps and action trees
­ Custom scenarios
­ Onsite local server appliance option
­ Tabletop exercise capabilities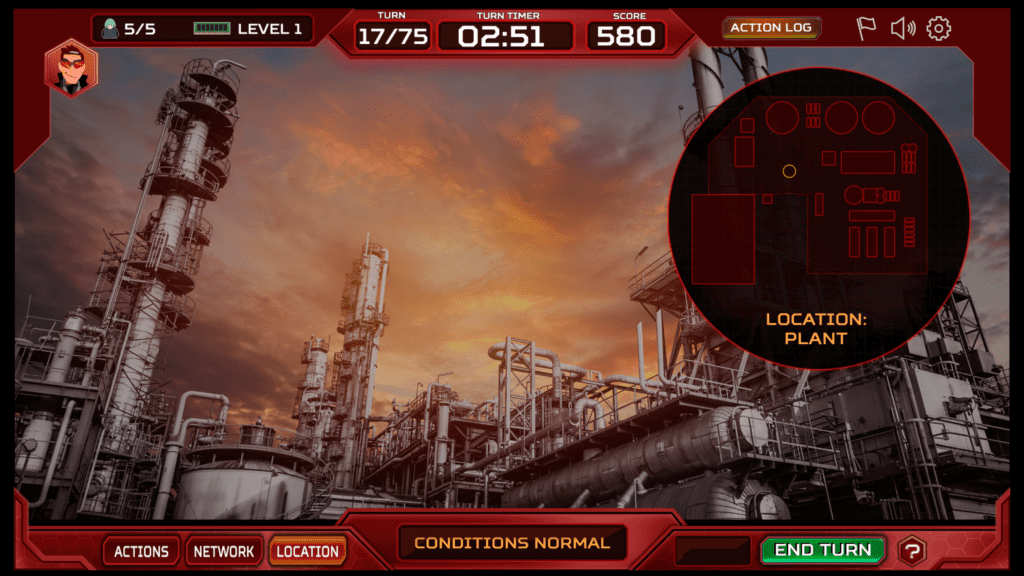 ---
The future and beyond…
ThreatGEN has planned their roadmap for upcoming versions and features:
customizable learning objectives,
curriculum mapping,
skill challenges,
additional network maps and environments,
incremental skill levels and technical detail,
full scenarios,
post-game reports and analysis,
LMS (Learning Management System) integration, and
a "purple vs. purple" CTF (Capture The Flag) competition mode.
---
About ThreatGEN
Founded in Sugar Land, Texas in 2017, ThreatGEN delivers a solution to bridge "the ICS Cybersecurity skills gap" utilizing its Red vs. Blue Academy and ThreatGEN OT Security Services. Red vs. Blue Academy uses cutting-edge computer gamification in ThreatGEN® Red vs. Blue to provide an exciting & modernized approach to industrial cybersecurity training, both practical and cost effective! ThreatGEN OT Security Services are delivered worldwide by world-renowned Operational Technology (OT) cybersecurity experts (we literally wrote the books industry uses) using strategically chosen partnerships to create a holistic service offering.
Company website: https://ThreatGEN.com
For further information
For further information about sales associated with ThreatGEN® Red vs. Blue, please e-mail sales@threatgen.com or see our ThreatGEN® Red vs. Blue Versions and Licensing page.
Derezzed Inc. D/B/A ThreatGEN
140900 Southwest Freeway #300
Sugar Land, Texas 77478
+1 (833) 339-6753
#Gamulation #Gamification #OT #Cybersecurity #Training #ThreatGEN #RedvsBlue #RedvsBlueAcademy